Music Concerts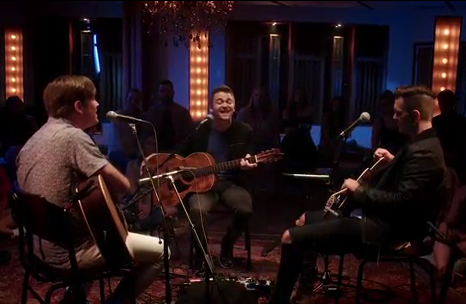 ONLY IN NASHVILLE
Genre: Music Concert Series
Length: Each episode is 1×60
Format: HD & 4K
https://app.box.com/s/1f74fy2n6b9qunsazdwjfzdpl4yp6eva
Only in Nashville is a music series that captures intimate performances in the round with today's most influential musicians, prolific songwriters, and legendary performers of all genres. The series is 10 to 13 hour-long episodes featuring 3 songs from 3 different artists each week. It will be filmed in the heart of Music Row at Starstruck Entertainment's premiere state-of-the-art Gallery studio.
"In The Round" is a format unique to Nashville and allows us to capture the truth and vulnerability each artist faces as they travel through the song writing process. Each episode will feature musicians opening up through song and conversation in front of a small, live audience – facing each other, all inhibitions removed.
Since the late 1800s, Nashville has been known as the Music City. It's a place where music is created from the people, culture, and the soul that is Nashville. Everyone comes here to write and to be inspired by the creative energy of the city. It is the center of the music industry and home to all genres whether that's pop, rock, country, Americana, blues, and more. Music legends like Bob Dylan, Etta James, Neil Young as well as artists like Keith Urban, Taylor Swift, and Justin Timberlake have made their stories into songs here.
FEATURED ARTISTS:
Dan Reynolds, Gary Clark Jr., Jack White, Kelly Clarkson, Dan Auerbach, Lana Del Rey, Dave Grohl, Adam Levine, Ryan Tedder, Post Malone, Khalid, John Legend, Sam Smith, Brandon Flowers, Zedd, Charlie Puth, and many more!